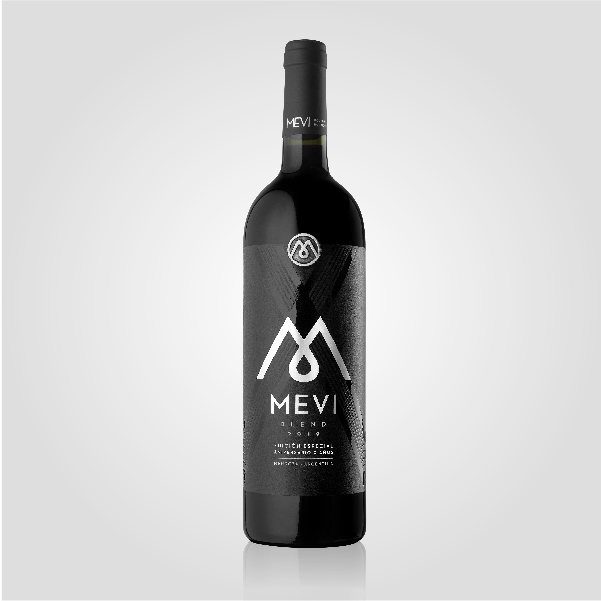 BLEND X - GREAT FAMILY RESERVE
In honor of the 10th anniversary of the new winery, inaugurated in 2011, MEVI elaborated this Special Edition Blend, aged for 18 months in first-use barrels. As a result of a careful selection of our best barrels, MEVI X is born, a complex and elegant wine. This wine represents our constant commitment to quality and innovation.
GRAPE VARIETY
---
40% Malbec - 40% Cabernet Sauvignon - 20% Syrah.
AROMA
---
FIG, COFEE, RED FRUITS AND WITH FLORAL NOTES SUCH AS VIOLET AND ROSES.
REGION OF ORIGIN
---
MAIPÚ / AGRELO..
TASTE
---
IN THE PALATE, IT HAS A COMBINATION OF FLAVORS VERY WELL INTEGRATED DUE TO THE BARREL AGING.
VINEYARD DETAILS
---
HIGH VINES, DRIP IRRIGATION.
ALCOHOLIC CONTENT
---
14,50 % VOL (20° C).
CLIMATE
---
CONTINENTAL, DRY AND WITH GREAT EXPOSURE TO THE SUN. IDEAL FOR A GOOD MATURATION.
TEMPERATURE TO SERVE
---
18° C.
CONDUCTION OF THE GRAPES
---
ALLUVIAL SOIL.
BETTER TO ENJOY WITH
---
ENJOY IT WITH RED MEATS, HAUTE CUISINE DISHES, SMOKED AND SEMI-HARD CHEESES.
HARVEST DETAILS
---
HARVESTED BY HAND, SECOND WEEK OF APRIL.
COLOR
---
INTENSE PURPLISH RED.