Our Winery has a hospitality place devoted to welcome tourists and visitors, with specially trained bilingual guides. Our facilities include two decks with breathtaking, stunning views of the vineyards and the mountains range, a reception and tasting room, and an air conditioning hall that houses up to fifty people.
Guided tours and wine-tasting of our whole line of products are offered, accompanied by a fine selection of cheese and assorted cold cuts, pies, Parma ham, and home-made bread.
The Winery tour includes a visit to the vineyard and the production hall. Visitors will learn about production methods, aging process in oak barrels and bottle stowing.
Time schedule is Wednesday to Saturdays from 12AM to 6PM. Please check about holidays.
Inquiries and reservations: info@fincamevi.com.ar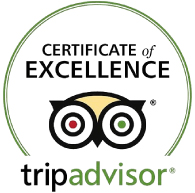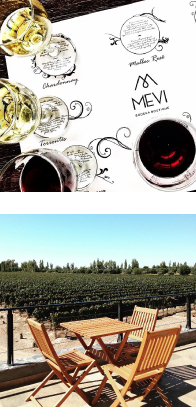 We wait for you in our restaurant to taste
our wines and lunch.
A unique experience with the guide of Gino (a genius and passionate about wine!!) If you want to learn from a vineyard and spend a unique day with a beautiful company, do not stop going!!! The pinot noir reserve wine is the best of all!!!"